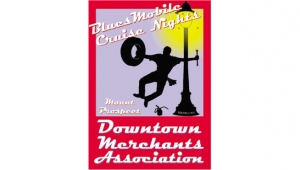 Say goodbye to summer with 94.7 WLS at Mount Prospect's BluesMobile Cruise Nights on Saturday, September 22nd from 4:00pm-7:00pm at the Mount Prospect Lions Club at Northwest Highway and Route 83. Enjoy classic cars, entertainment, and mingle with the community. Plus cruise by our tent for a chance at tickets to see Kansas at The Chicago Theatre furnished by Live Nation!
94.7 WLS & WOW! cable will be on-site at the Bluesmobile Cruise Nights! As part of our on-site appearance, we will be engaging with attendees with games, promotional giveaways and of course Chicago's Classic Hits!
BluesMobile Cruise Nights runs every Saturday from May through October. For more info visit mpdowntown.com/events or check out their Facebook page here!
Venue:
Mount Prospect Lions Club
NW Highway and RT 83
Mount Prospect, IL
Time:
4:00pm-7:00pm