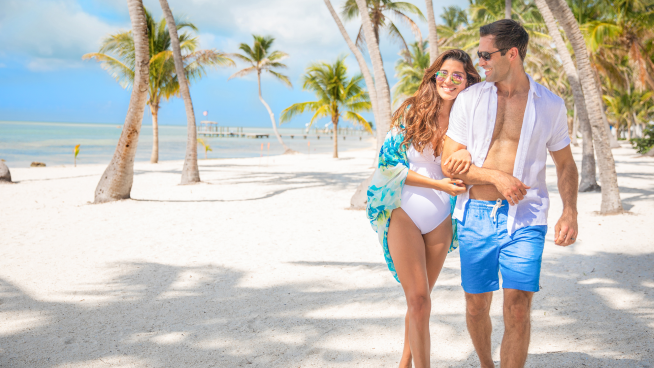 Florida is exactly where you need to be.
Escape to the sunshine today.
Florida is exactly where you need to be. Escape to the sunshine with Getaway Mondays on Dave and Kim Mornings. Each Monday between Monday, September 12th and Monday, October 3rd, Dave and Kim Mornings wants to send you to enjoy the beautiful Amara Cay Resort. Located on the sunrise side of Islamorada you can awake naturally with the morning sun and cool ocean breeze. #LoveFL
The vacation package for two (2) includes:
Three (3) consecutive night stay at Amara Cay Resort including a $100 Resort Credit
One (1) $100 Gift Card to Islamorada Brewery and Distillery
Round-trip coach class airline tickets for one (1) winner and up to one (1) guest to Miami International Airport
A midsize rental vehicle for four (4) consecutive days
Amara Cay Resort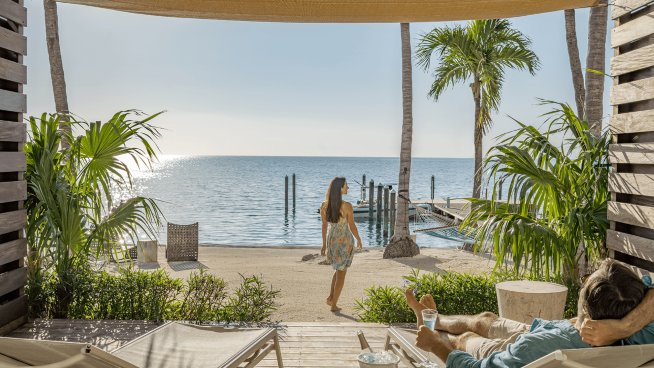 Amara Cay is for the doers—the take-it-all-in, never-miss-a-moment crowd. It's for those who do more than appreciate life's little moments; it's for those who make the moment. It's the resort for the social. The initiators. The soon-to-be best friends. Amara Cay is a constant hum of laughter and conversation. It's beer garden casual, island-style. Never rowdy. Never too loud. Refined but not uppity. Hip but not hipster. Always welcoming—inviting you to join in and satisfy your craving for more..
Islamorada Brewery and Distillery
Located in the heart of Islamorada, Islamorada Beverages was founded with a goal to make quality local craft beer with the drinkability that complements our lifestyle; sunny days spent wading in the water with a cold drink in your hand. Visit Islamorada Brewery & Distillery for an unforgettable experience. In addition to our craft beers, our lineup of award-winning, hand-crafted, small batch spirits captures the essence of the Florida Keys in a bottle; where natural beauty meets the ultimate blend of relaxation and recreation. Come find your Island State of Mind® at Islamorada Brewery & Distillery