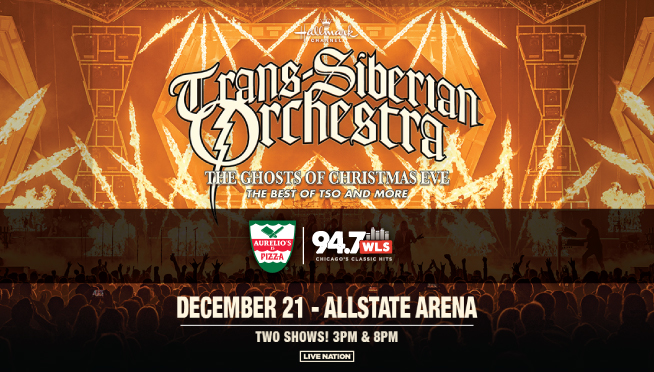 It's #TSOTIME
94.7 WLS is excited to announce the Trans-Siberian Orchestra is back for 2022 with the return of The Ghosts of Christmas Eve: The Best of TSO and More and we want to see you there!
Tickets for the Trans-Siberian Orchestra's upcoming two-show residency at the Allstate Arena are on sale now, but you'll have to hurry if you want to catch their "The Ghosts of Christmas Eve. Tickets are on-sale now!
Check out the Trans-Siberian Orchestra Chicago schedule below to learn more about the year's hardest-rocking holiday showcase, but don't wait. If you're looking to score the best Trans-Siberian Orchestra Chicago Tickets around, then you'd better score your set right away.