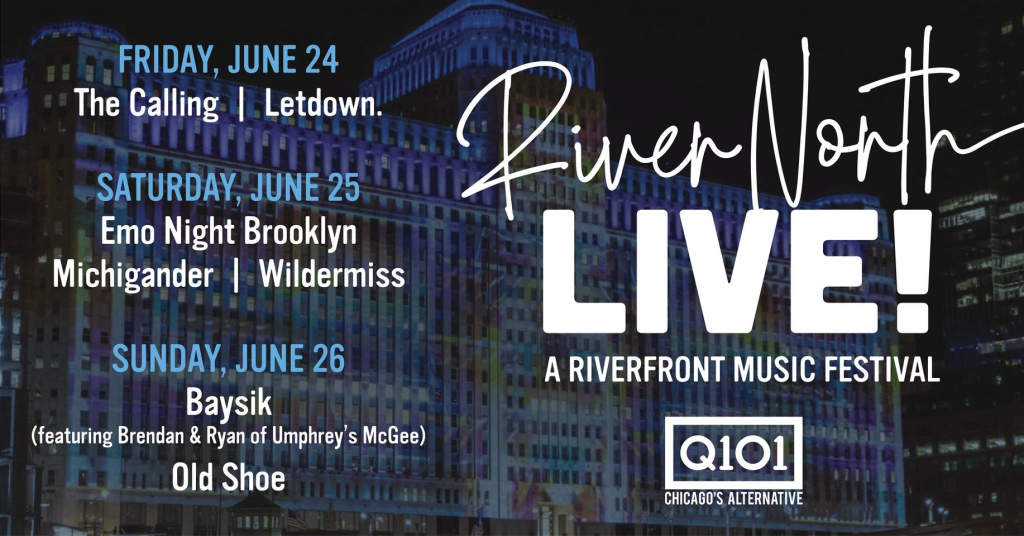 River North Live!!
A new wave of summer music is coming to River Park at the Mart June 24-26!
The riverfront music festival, will feature three nights of live performances with a river front view! Bands like The Calling, Michigander, Baysik and MORE! Tickets on sale now! Live music, food, drinks and good time!
Visit RiverNorthLive.com for tickets and more info.
Friday, June 24
Pricing: $10 advance, $15 day of show
Bands: The Calling / Letdown
Saturday, June 25
Pricing: $10 advance, $15 day of show
Bands: Emo Night Brooklyn / Michigander / Wildermiss
Sunday, June 26
Pricing: $12 advance, $15 day of show
Bands: Baysik (featuring Brendan & Ryan of Umphrey's McGee) / Old Shoe