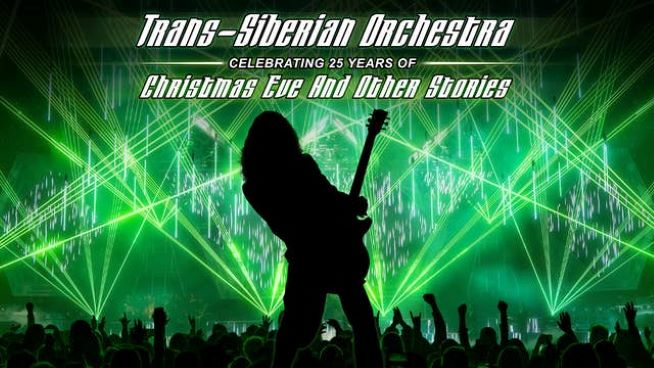 Trans-Siberian Orchestra – Celebrating 25 Years of Christmas Eve and Other Stories
Allstate Arena
Thursday, December 23
Trans-Siberian Orchestra are celebrating 25 Years of Christmast Eve and Other Stories with two shows at Allstate Arena on Thursday, December 23!
We have your tickets to the 3:00pm show all Thanksgiving Weekend long! Listen at the times below for your chance to text in and win!
Proudly Sponsored by ProFlowers.com

Can't text in? Enter the keyword below when you hear it for your chance to win!
Trans-Siberian Orchestra Weekend Contest Times
Wednesday 11/24 – 5:00pm
Thursday 11/25 – 9:00am
Thursday 11/25 – 12:00pm
Thursday 11/25 – 4:00pm
Friday 11/26 – 8:00am
Friday 11/26 – 1:00pm
Friday 11/26 – 5:00pm
Saturday 11/27 – 9:00am
Saturday 11/27 – 1:00pm
Saturday 11/27 – 4:00pm
Sunday 11/28 – 1:00pm
Sunday 11/28 – 2:00pm
Sunday 11/28 – 3:00pm