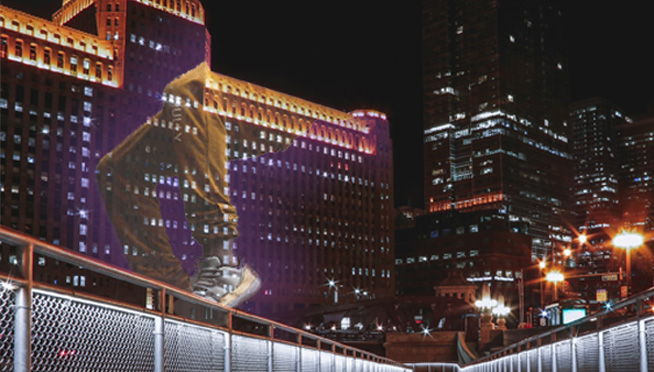 Walk along the riverwalk this week to see some really cool, dance-inspired, animated projections on the Merchandise Mart.
Starting tomorrow, July 5th, Art on theMart will feature its newest projections: Footnotes.  The new installation is music and dance-inspired, directly referencing footwork music and dance that originated in Chicago.  The music playing during these projections is coming from Chicago-based musicians.
You'll be able to catch the animated and musical Footnotes show on the side of the Merchandise Mart every night from 9AM to 9:30AM through September 16th.
Source: Time Out