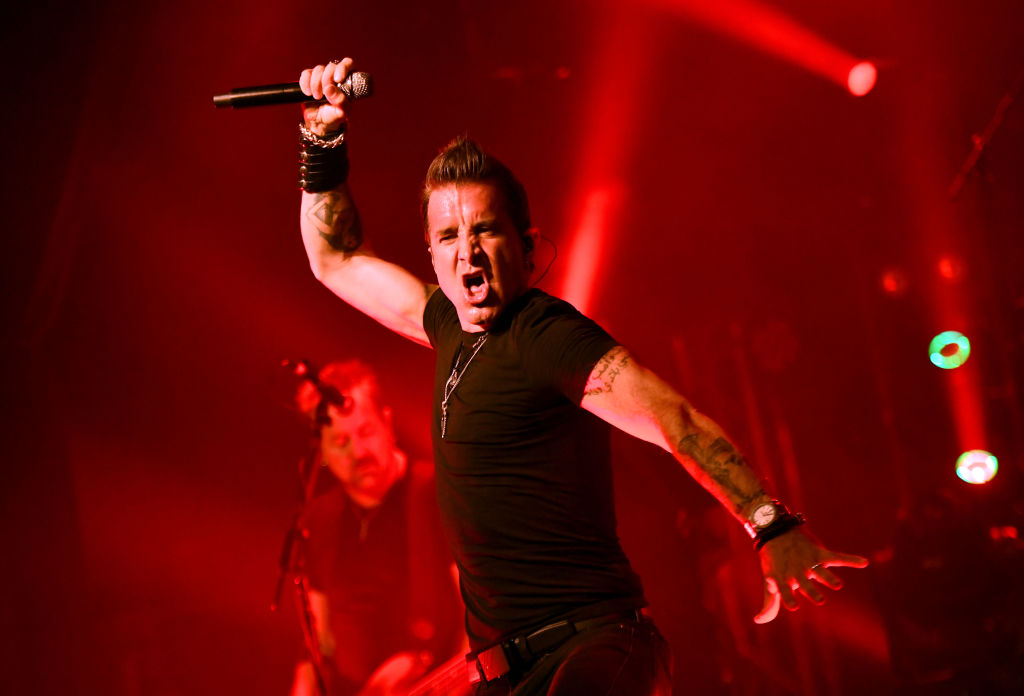 Is your dream to have Scott Stapp officiate your wedding and then ROCK FOR YOU???  Well, you can do that at the first-ever Honeymoon Rock Fest in Oklahoma City.
Stapp, Sugar Ray, and Puddle Of Mudd are headlining the fest.  And you can buy a wedding package that allows you to get married in between sets in front of thousands of fans, with the ceremonies officiated by the performers.
The bill also includes Fuel, Eve 6, Saliva, Powerman 5000, Candlebox, Everclear, Sister Hazel, and more.
It goes down March 18th through the 20th.  You can grab more info at HoneymoonFest.com.
Source: Consequence