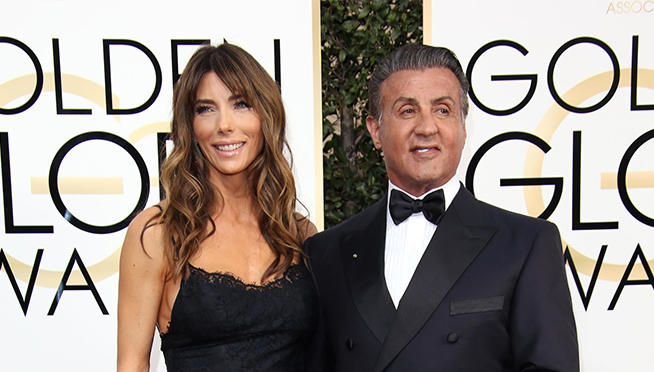 Yesterday, we found out that Sylvester Stallone got a tattoo of his wife Jennifer Flavin replaced with a tattoo of Butkus, his dog in the "Rocky" movies.
At the time, his rep denied there was trouble in the marriage, and offered a lame excuse about how the tattoo was messed up and couldn't be fixed, so he had to replace it.
The truth is though, Sly and Jennifer ARE getting divorced after 25 years of marriage.  She filed last Friday. And in her papers, she accuses Sylvester of hiding and transferring marital assets to screw her over.
Sources are telling TMZ that Sly was blindsided over the split.  Apparently, he and Jennifer had a huge fight because he bought a new rottweiler and she didn't want another dog.  He figured they'd work it out.
But Stallone is denying it.  He says they're just going in different directions…