What do people in America like to display outside their homes most for Halloween? That's a question Lombardo Homes posed… and then answered!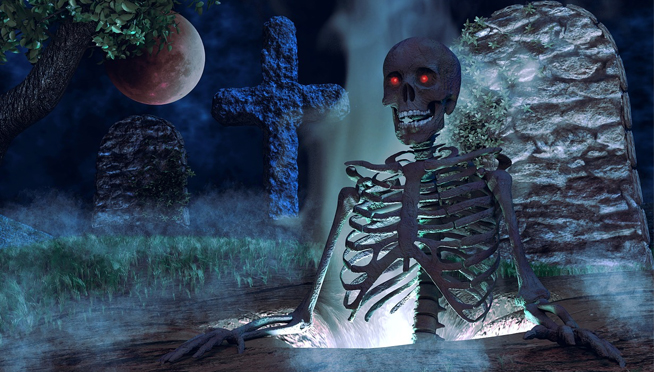 The website used Google trends and a survey of 1000 participants across the U.S. to find out what people are putting up outside their homes. They found that pumpkins, ghosts, witches, skeletons, spiders, clowns, bats, and black cats take the hearts and front porches of entire states throughout America.
Here in Illinois, it was skeletons that took the Halloween-themed cake when it came to the state's favorite decoration for the fall holiday. Our neighbors in Indiana are putting up witches and up in Wisconsin, they're decorating with black cats.
The study also found that Chicago is only the 28th spookiest city in the U.S. when it comes to Halloween decorations… I think we're slacking in that department!