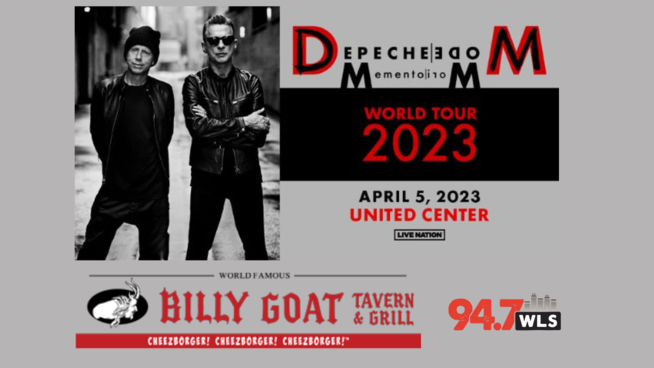 Join Tim Virgin and the 94.7 WLS crew for a live broadcast from Billy Goat Tavern & Grill located at 1535 W. Madison St. in Chicago on Wednesday April 5th from 3pm-7pm.
Get ready to rock out with Depeche Mode at the United Center! We're giving away last minute tickets to their highly-anticipated concert, and you could be one of the lucky winners. Join us at Billy Goat Tavern near the United Center for a chance to score tickets and experience an unforgettable night of music.
Tickets furnished by Live Nation.
Stop by and enter to win tickets, prizes and more! Come pregame before the Concert and enjoy delicios food and drinks before the show.