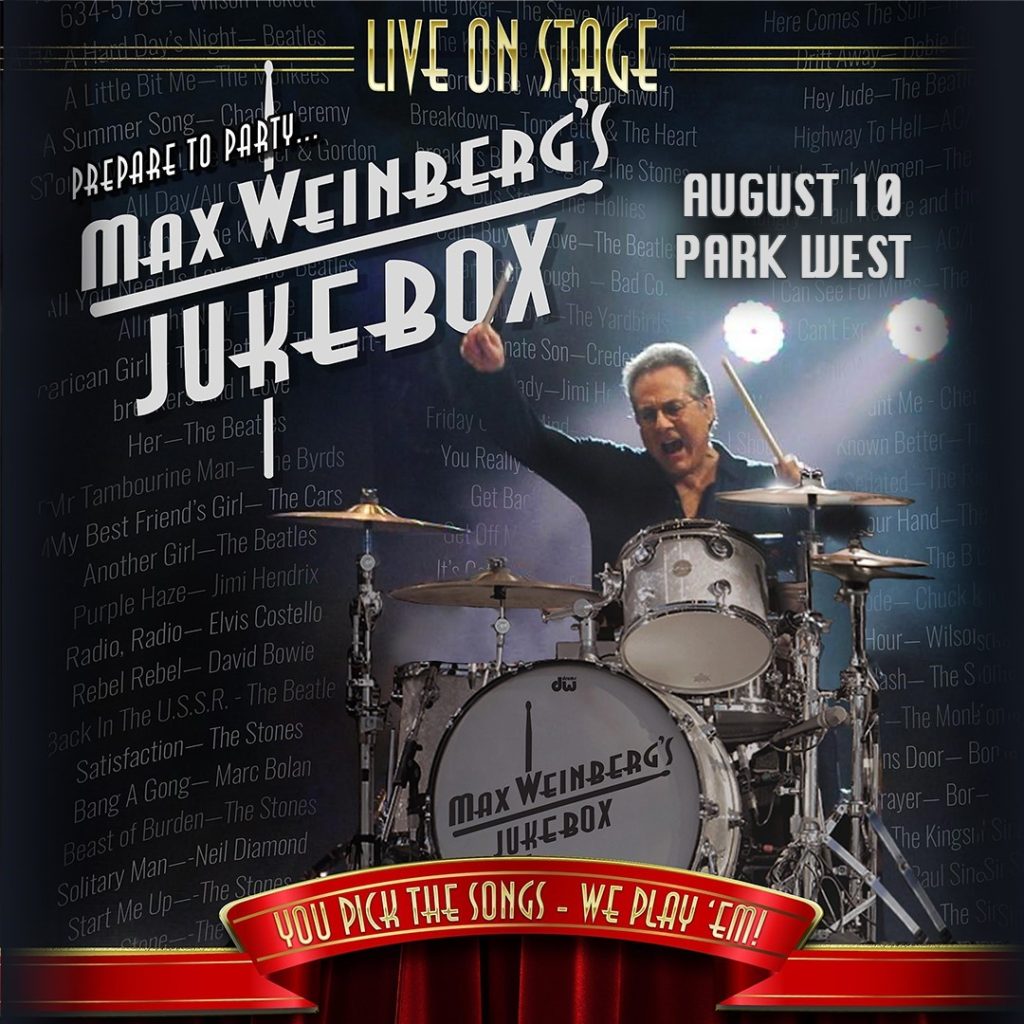 Max Weinberg's Jukebox
Park West
Thursday, August 10th
18+
Weinberg invites the audience to create the set list, in real time, that he and his crack four piece group will play that night. Performing songs from the glory days of rock and roll your guests get to choose from a video menu of over 200 songs!! Don't miss out and grab your tickets today!