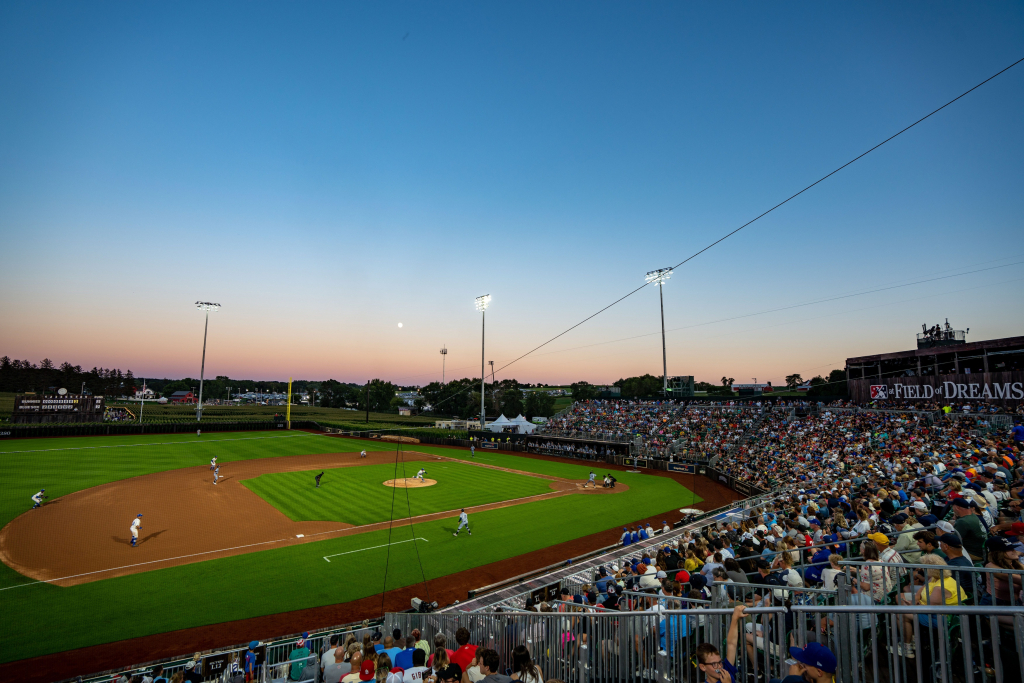 The Cubs topped the Cincinnati Reds 4-2 in MLB's second annual "Field of Dreams" game last night (August 11th).
The game took place in a small throwback ballpark in Dyersville, Iowa, right near where the 1989 movie was filmed, one year after the White Sox topped the New York Yankees 9-8 in the inaugural game.
"Hey dad, you want to have a catch?"

The Griffeys are making us tear up. #MLBatFieldOfDreams pic.twitter.com/FPXuppj11x

— MLB (@MLB) August 11, 2022
Last night's festivities began with Hall of Famer Ken Griffey Jr. and his father emerging from the outfield cornstalks, with Junior telling his father, "Hey dad, do you wanna have a catch?" and his dad answering, "I'd like that." The two then played catch as more parents and children joined them on the field, followed by the Cubs and Reds.