My imaginary list is a blessing and a curse. When a band or artist comes to town, my friend Swat and I always say "Oh, that would be a good one to get off the list". The list is every band or artist we've never seen. It's impossible to ever complete the list, but I'd say compared to 99% of the population we are as close as anyone is to getting it done.
On Friday September 23rd, 2022, Gordon Lightfoot played the Genesee Theatre in Waukegan. I had never seen Gordon Lightfoot, and I had heard he pretty much wasn't very good live anymore. THE LIST had Gordon Lightfoot on it though, so I took a vacation day and made the trip from Coal City to Waukegan.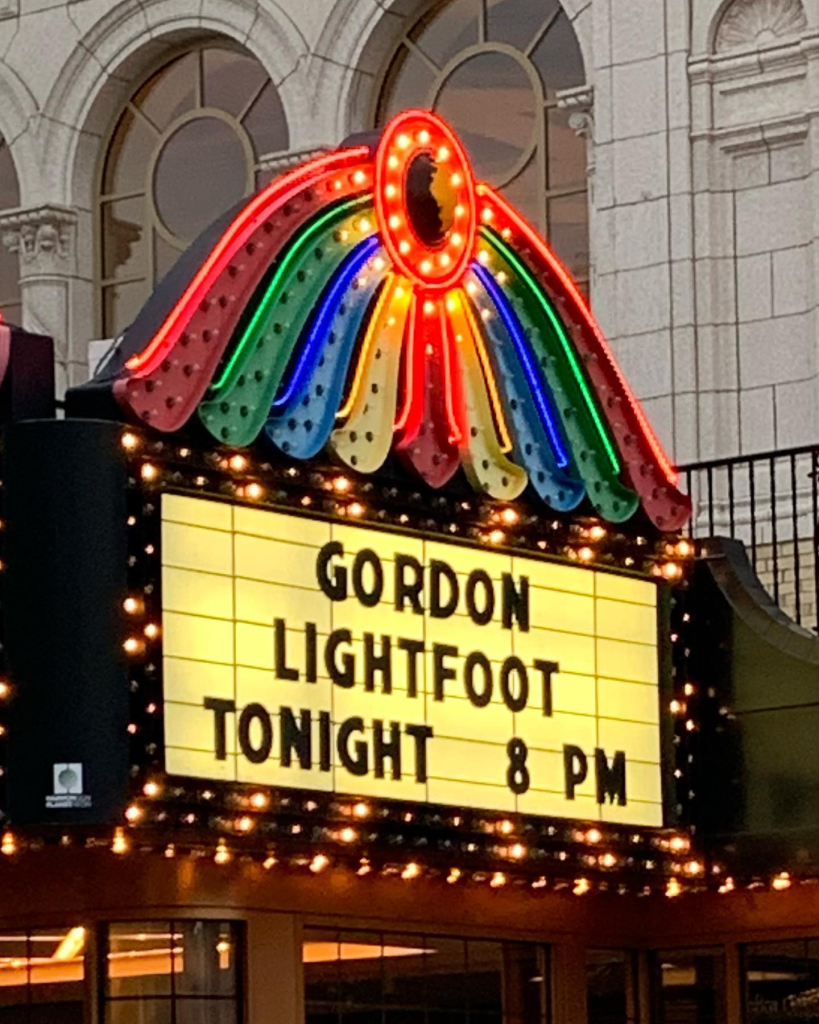 I feel like the rules are different when you are seeing an artist that is over 80. When you go antique shopping, you aren't expecting to see 4k flat screen TVs. It's more about getting a glimpse of a guy who has been around and working for decades before I was born. I was pleasantly surprised with the show. Gordon could still play guitar and sing. He got through the whole set. I've seen artists who weren't able to finish their sets. Again, the rules are different when seeing someone at this age.
Gordon Lightfoot died yesterday at the age of 84. I'm not some hardcore fan of his music, but I'm so happy I made the trip to see him perform hits like The Wreck Of The Edmund Fitzgerald, Sundown, If You Could Read My Mind, and Carefree Highway. RIP Gordon. – Producer Dan