It has been a staple of the Illinois State Fair for 102 years, but this year the artist behind the famous butter cow sculpture decided to make a unique addition to the piece.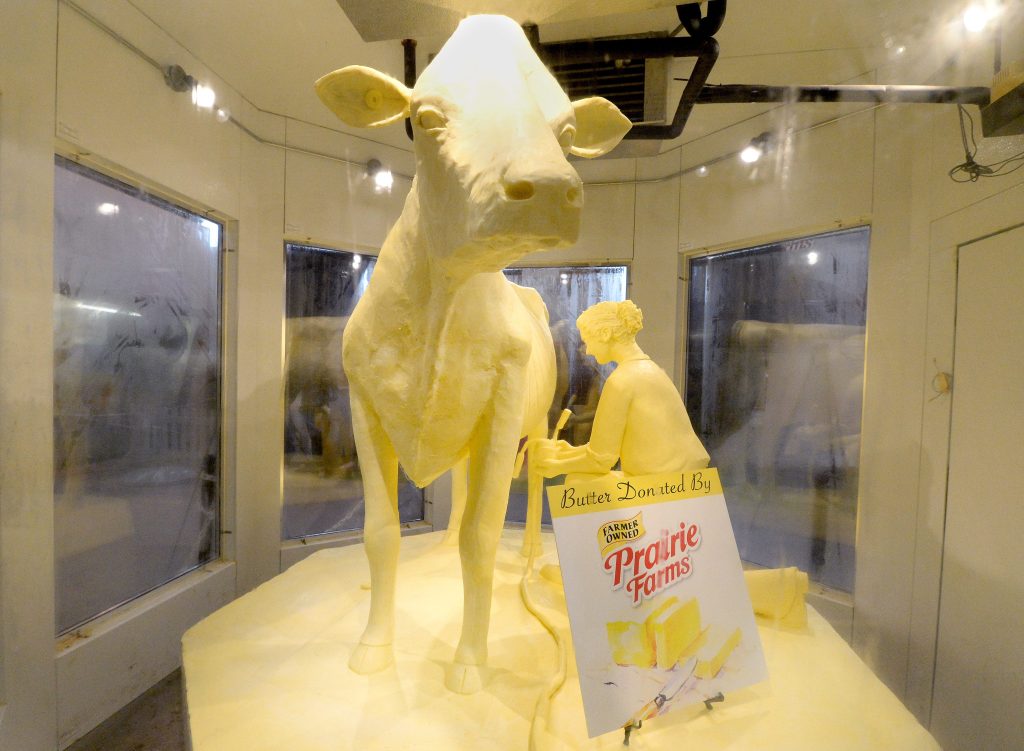 Sculptor Sarah Pratt asked dairy farmer Lorilee Schultz for photos to use as a reference for when they whipped up the butter cow.
After seeing the pictures, Pratt decided to include Schultz in the sculpture. As a lifelong fan of the Illinois State Fair, Schultz said it's an honor.
"I mean, who wouldn't want to be sculpted in butter? It's like the coolest, weirdest thing you could possibly think of. There's definitely going to be that game, three truths and a lie. I can say. 'Well, I was sculpted in butter,' and nobody will believe it," she said.
The Illinois State Fair runs through Aug. 20 in Springfield.
See all of the events and more festivities here.