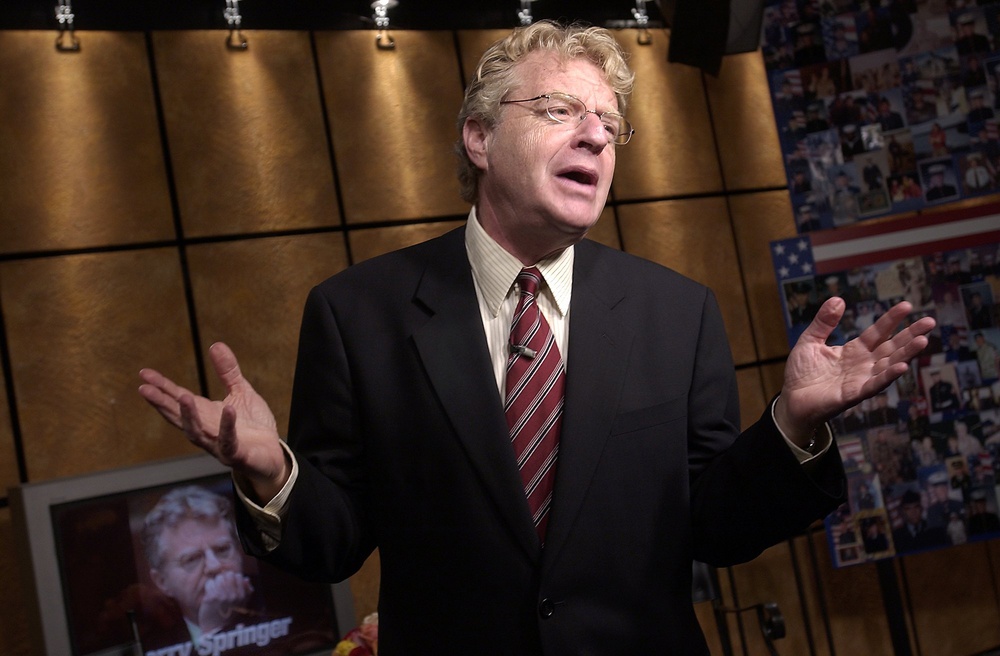 Jerry Springer, best known as the host of a chaotic and long-running syndicated talk show has died, his family confirmed. He was 79. 
The statement said Springer, who is from Cincinnati, where he began his talk show and once served as mayor, died peacefully Thursday at his home in suburban Chicago. 
"Jerry's ability to connect with people was at the heart of his success in everything he tried, whether that was politics, broadcasting or just joking with people on the street who wanted a photo or a word," Jene Galvin, a lifelong friend and spokesman for the family said. "He's irreplaceable and his loss hurts immensely, but memories of his intellect, heart and humor will live on."
In addition to hosting the tabloid show for 27 seasons, from 1991-2018, Springer was the 56th mayor of Cincinnati from 1977-78.
In recent years, Springer has made a splash with his podcast "The Jerry Springer Podcast," and was also the star of the courtroom show "Judge Jerry."
Funeral services and a memorial gathering are currently being developed. To remember Jerry, the family asks that in lieu of flowers you consider following his spirit and make a donation or commit to an act of kindness to someone in need or a worthy advocacy organization. As he always said, "Take care of yourself, and each other."